Devinderjit - Manager
My name is Devinderjit Kaur Ahluwalia and i hold a masters degree in Education, level 2 in basic counselling and teachers training. I learnt a lot about different theories and different approaches to child development and learning. I am very aware that continual training and development is required. I have several years of experience in teaching and education. I enjoy music, dance and drama, travel and spending time with my family. I am very excited about the career ahead of me.
I have confidence that i can support Acre Wood due to me 10 years experience on early years education and i am extremely passionate about my work with children. I have gained valuable experience within my years of management. My success has been based on hard work and real enthusiasm to provide the highest quality of childcare and to ensure that the children are learning through fun experiences. My aim is to ensure every child's needs are met and their time at Acre Wood Nursery is a safe and happy time. Along with my staff team, our plan is to create a homely environment with a welcoming atmosphere where parents can feel involved with their child's care.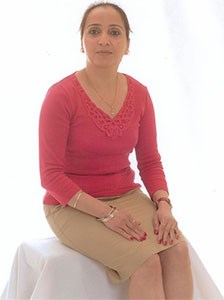 Laura - Deputy Manager
My name is Laura Stewart. I am a Deputy Manager and pre-school room leader at Acre Wood. I have a level 3 BTEC in children's learning and development. I have worked in day nurseries since 2010 starting with being a nursery nurse.
I enjoy working with children providing fun,exciting activities for them to do at nursery including cooking, craft activities, outdoor activities and fun maths/literacy activities
Abi - Level 2 Practitioner
My name is Abi Smith and i am 18 years old. I am currently working towards my level 3 as an apprentice at Acre Wood Day Nursery. I have been working here for just under a year now and i really enjoy it! I work in the baby room and i find myself very creative and imaginative. I have over a years experience in childcare settings with all ages of children. I love working with the babies and in the future i would love to work towards higher levels in childcare to progress with my childcare career path.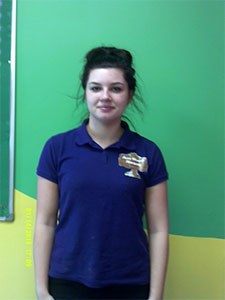 Huma - Level 3 Practitioner
My name is Huma Naseer Khan. I have done my Teaching Assistant Level 3 from University College of Birmingham. I have been working with children for the last 3 years, with different aged groups and during this journey i found my self very imaginative & hardworking. I have been enjoying working with Acre Wood Nursery for the last 6 months and i wish to continue my career path with Acre Wood Nursery.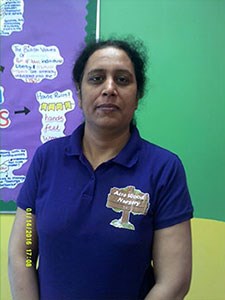 Rajnie - Level 2 Practitioner
My name is Rajnie, i am 19 years old and a level 2 nursery practitioner at Acre Wood day nursery. I have 3 years experience of working with children of all different ages. This has allowed me to develop my skills & abilities with children. I am a creative, enthusiastic and hardworking individual, i have a great passion for children and seeing them develop and thrive. I am excited to start my journey at Acrewood Nursery and be apart of an amazing and welcoming team.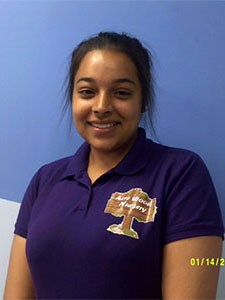 Sarah - Chef
My name is Sarah Word. I am currently the cook at Acre Wood Nursery, i have my level 2 award in food safety in catering, but will soon be working towards level 3. I enjoy cooking and preparing healthy & nutritious meals for the children. I have been working at Acre Wood for just under a year now and enjoy it immensely.